Sometimes when you sit down with a coffee and think.
Today I was thinking about when I thought about how to change my life around for the better and how it could help you to turn your life around too. 
For me unfortunately I didn't have much option to change and one of the things I have noticed is that most of us don't do anything about our unhappiness until we are forced too.
So for me I came home from work one day after a really stressful time and decided to go to the Doctors as I was exhausted after working 70 hour weeks under immense pressure.
The Doctor was great and said I'm not surprised you are exhausted take 3 weeks off and just chill out and get yourself back to normal.
I went home to tell my wife the news and that I would be home for a couple of weeks and that I would be at home to spend time with her and my daughter. 
I had noticed she had started to look at me in a strange way however recently and when I told her, she just told me to get a grip and go back to work in London. I asked her what was wrong and she just explained your a great husband and great father but I don't see you in the same way anymore.
BOOM that was it my life changed in a second, there was no going back there was no discussion, no way of talking her around she wanted me gone and that was it.
I went to stay with my mum for a few days to see if she would calm down and change her mind as I was happy with my life and I didn't want to turn it around. It was already pretty good. She didn't calm down however and decided that she wanted to move out and take my daughter with her.
Now unless you have been in this position before it is hard to describe the sinking feeling that you get when someone takes your children away from you. I have been in that position twice now and had to turn my life around to cope with it on each occasion.
So I had a choice, I either sunk and became depressed and anxious or I had the choice to work out how to change my life around for the better. I have always been into personal development which is why I put together my own transformation program you can join here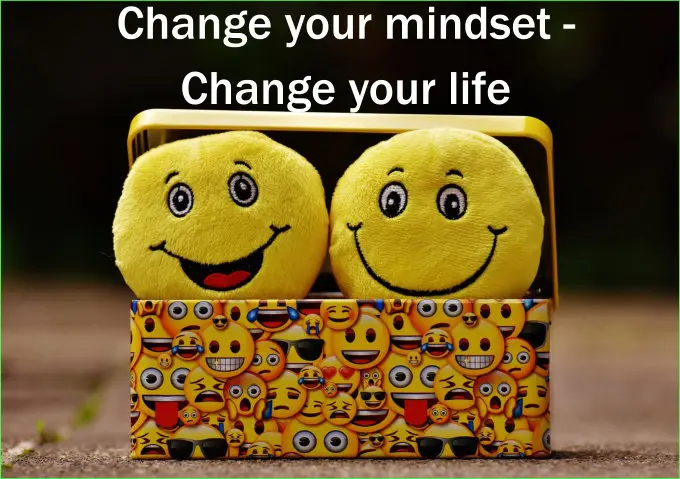 Then I started walking and getting myself fit and videoing my progression to help others and it all started with realising that we were meant to live a good life and we were meant to be happy – which is why I put this video together you can watch here
There are just so many things I learnt on this journey about turning my life around and my top tips are below
You have to accept the situation – if you cannot change something and it is out of your control then you have to find a way to move on as quickly as possible
Make a promise to yourself that this is an opportunity to turn your life around and that you may never have another chance, so make the most of it
Don't hate – you cannot hate someone for their decisions – they are entitled to live the life they want and their viewpoint will be different from your views
You need to learn to recognise when you are unhappy and turn your life around earlier. There is no point living a compromised lifestyle at work or at home because you will never find happiness. Watch this video to see how giving love brings kindness into your life
Write everything down that you are unhappy with in your life. Don't try and tackle them all at once as you will set yourself up for failure. Tick each item off as you improve yourself. Some of these things on improvement could be like those below

If you are overweight it has a massive impact on your life. Make a promise to address this is as I guarantee that when you are lighter life becomes easier. I put this video together showing how I lost 5 stone in 3 short months and feel great for it.
Just force yourself to get up and smile. My transformation program walks you through this step by step and everyday to help you overcome any obstacles in front of you
believe that when you turn your life around it will get better. Things take time but with a positive outlook on life things will and do get better. But if you put yourself into a dark place you will find it so much harder to climb out of it.
If you really hate your job or other things in your life then look to change them. We are meant to be happy but if we don't look for every opportunity to change our lives they will never change
Buy yourself some new clothes, change your image and look fabulous when you walk out the door
Hold your head high – just because someone doesn't want to be with you doesn't mean that there isn't someone out there that sees you as being perfect you just have to find them
Be patient with yourself and let time heal any wounds you have about your life. We cannot change the past but we can determine the future. When you set out on a path to spread love, happiness and kindness which are the foundations of life then the Universe will reward you for it
Write down your progress, set goals, dream of things you want and then put a plan together on how you are going to get them. It is amazing what happens when you connect your thoughts to your goals and actively seek to change your life for the better.
Find friends who support you and can help you find the happiness in life you deserve. Don't put up with negativity and it might be time to weed out those people in your life that bring you down and don't add any value to it
Get out in the outdoors find clarity in your thoughts and feelings and give yourself time and quietness to think about changing your mindset so you can change your life
Change isn't easy guys and changing your life around is a decision you can make in a split second. Life is about staying consistent, staying positive and always following through with a plan.
If we just sit there and complain about things but never do anything about it we are just treading water in life and we will never reach our true potential.
I changed my life for the better and I am confident that you can too by following my 60 day program so check it out and start to change your life starting today.
Wishing you all the very best in your future and know that you can change and you will
Best wishes Scott
If you didn't find what you were looking for you can search again for how to change my life around here
There are also some good videos on youtube on this topic that you can find by clicking here