"Living for yourself" is not selfish and first and foremost if you want to live a life full of happiness and joy, you should in fact take care of yourself and your own happiness first.
Before I jump in below and give you some great tips on how to be happier in life, let me tell you a story about myself and how I worked out that you need to live for yourself in life.
You see I gave up my life like many of you would have, to make sure that my family was well taken care off. But the one thing I forgot to do was look after myself. Before long I found myself with no meaning in life and completely losing my purpose.
Does that sound familiar? You see it doesn't matter whether you are a housewife, a lawyer, a bus driver or whatever you do in life, if you don't get any recognition or reward for what you do, it will seem like life is just passing you by and no one cares about the value that you have to offer.
Being unappreciated for what you do is the worse feeling ever. I put work first and foremost because I wanted to be successful in life, but this came at a price. One day I came home from work and my wife at the time, told me she didn't love me anymore and didn't want me to be around. No warning, no arguments, no nothing and boom my life just disappeared before me.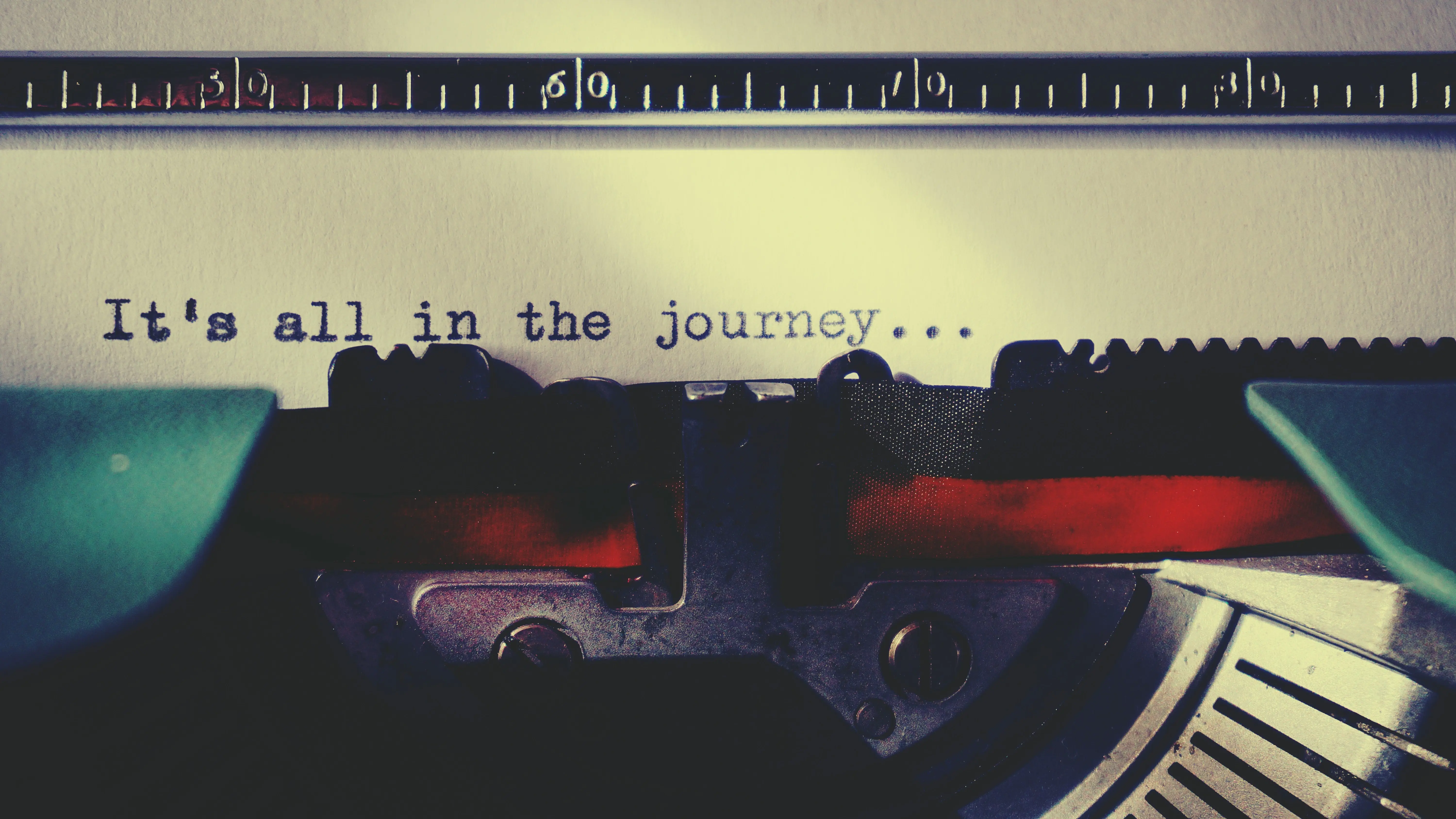 I could have been disappointed with this and don't get me wrong for a while I was in total shock and had to take 2mths off work just to get my head together about it. I walked miles everyday and lost 5 stone in the process.
Then it hit me like a ton of bricks. I realized I wasn't happy anyway and that we weren't suited to being together. Also realizing I had done everything for her, treated her like a princess, had stables built and gave her everything she could ever want, but it just wasn't enough.
So I went back into looking at the law of attraction in the hope that I would find the secret to life and I did in the fact that I realized again that living for yourself was the best way to maintain any sort of happiness in your life. You see when you are happy, everyone else is happy around you and it is true that like does attract like. So when you are unhappy everyone else around you is unhappy too and they can only put up with you being unhappy for so long too.
I made a video on this and why your own happiness should come first you can find here. I also put together a whole video series on how I transformed my life and how you can transform yours you can find here https://changeyourlifeforever.co.uk
After spending all that time walking, so many things came up in my mind that I just had to look at everything I could do to change things in my life, because I wasn't living life to the fullest. This had to change and the tips below will not only help you understand why living for yourself is so important, but they should help you find happiness in your life too.
My Top Tips On Living For Yourself
Looking after yourself is not selfish – You can still be caring, kind and loving to everyone and still look after yourself. You just have to put yourself first. Because when you are at your best and on top of yourself, then things will magically come together. When you can jump out of bed in the morning with a smile on your face and be happy, because you are looking forward to the day. You will naturally have a great day no matter what anyone does to upset you.
Be careful who you trust – When you can't trust someone in life you have to find a way to stand on your own two feet. I can guarantee you that you never know anyone well enough in life to know what they will do when you don't need or want them anymore. People change massively during rejection and when someone's back is against the wall they will do anything to survive.
Always be kind and give love – When you are a kind and caring person it can seem like you are always taken for granted and that no one appreciates you. So give love and kindness unconditionally and don't expect anything in return. You should be able to smile inside because you know you have done a great thing without needing anything back in return.
Don't let others bring you down – Some people have a habit in life of trying to make you feel bad about yourself. Get rid of these people from your life as quickly as possible. If you can stand on your own two feet you won't need them anyway and when you learn to live for yourself, you will feel the comfort off self reliance and the trust you can place in yourself too.
Live life – We all have terrible days, months, weeks, but see everything that comes at you as a learning curve. Learn to deal with problems as a challenge to overcome them. Don't let them put you into a negative state of mind, as this will only make the situation worse. When you have an attitude of coming out fighting for every problem you have, then this will build your confidence and allow you to feel that you are not scared off anything that could happen again.
Find a passion – Finding a passion and a purpose in life is paramount. You can't just simply live to bring your kids up or make someone else happy. You have to live for yourself first and that means doing something which puts a smile on your face. A place or a thing that you can do that gives you clarity of mind over all the weird and wonderful things that are happening in and around your life.
Accept change in life – I have been divorced twice now and although I can put some of the things down to being my fault. What I learned was that nothing is that scary in life. I have lost my kids to my ex wives, moved numerous times, changed jobs and it has all been for the better. My kids adore me and I never let them down and although being away from them is painful, the change has been good for all of us and they live in a happy family environment on both sides of the fence now. So if making changes in your life in order to make it better sounds scary then just believe it is going to be for the best and move forward.
Somethings will never change – The one thing you can do in your own life is to improve it. The one thing you cannot do however is get someone else to change, unless they can see the problem themselves, which most of the time they can't. So don't spend time trying to convince people to change they won't, so move on and spend the time living for yourself instead.
Be confident in what you do – Confidence is something that is built up inside of you by repeatedly doing things that you are good at. When you are confident you will shine above everyone else. Have you ever seen a person walk in a room and fill it with light? Yep well that person has generally learned to love themselves (some great quotes about self love I did here) and live life for themselves. They understand that making themselves feel good and putting themselves first pays off.
Make yourself look great – My new wife is absolutely adorable and the most beautiful person I have ever come across. When I met her, her ex wouldn't let her spend any money on herself, even to get her nails done. Since she met me I think it is really important to make yourself look amazing, you don't have to spend a lot of money doing this. But get your hair cut regularly, your nails done, buy nice outfits, so when you look in the mirror, you see how amazing you look. When you feel amazing you will shine like a beacon and it will shock you just how much attention you will get from this.
Get out there and smile – No matter how bad things get in life or what you have to deal with, there is a whole wide world out there waiting for you. When you walk down the street smile at people, talk to them and make new friends. Don't get stuck in a world of unhappiness, because outside of that world is a new world that can change dramatically in a day, if you look at it in a different way. This is one of the ways that living for yourself really matters, because no matter what happens you keep yourself smiling and let all the crap bounce off you.
Always be yourself – If you have to pretend to be someone else to impress others then it is not worth pursuing. Unless you are doing things in life that are in alignment with your true nature, you will just fail at trying to be someone else. So be you, the amazing one and only you and enjoy it and you will attract others who just love you for who you are too.
Frequently asked questions about living for yourself
What does it mean to live for yourself? – It means to live a life that you are happy and comfortable with. We all have different goals in life, but we all want to live a happy and content life. So it means living on your terms and not someone else's, doing the things you are passionate about, looking after yourself first and foremost. Enjoying life by being who you truly are.
How can I change my life to be happy? – You have to work out what makes you unhappy in the first place and then actively look to change it. There is no point complaining about something all the time if you are not willing to do something about it. So put a plan together on what you see a fulfilled and happy life being and then charge out there and go and get it.
How can I lead a happy life? – Happiness can mean many different things to many people. So just get out there and make the most out of everyday, see the amazing things around you and the beauty of life itself. Smile, give love and kindness and have fun with people.
How do I start a new life? – This sounds enormous but after starting afresh myself a few times, don't wait for this to happen to you. Make a plan of what your new life looks like and work out a way to get there. If you followed my tips above from the law of attraction, then you will see that manifestation can play a great part when you can see, feel and smell what your new life looks like, it will come to you.
How do I live for myself? – Just take care of yourself and put yourself first and foremost. Do things that make you happy, sometimes life is a compromise if you are in a relationship, but other than that do things that make you go WOW in life. Then do more and more of it.
Here are 20 tips on why living for yourself is important to change your life:
You are the only one who truly knows what you want out of life (source: Lifehack).
Living for yourself allows you to focus on your own happiness and well-being (source: Psychology Today).
It helps you to develop a strong sense of self and identity (source: Psychology Today).
You are able to pursue your passions and interests without fear of judgment from others (source: Lifehack).
It allows you to set and achieve your own goals, rather than living up to someone else's expectations (source: Psychology Today).
You become more self-aware and in tune with your own needs and desires (source: Lifehack).
It helps you to build self-confidence and self-esteem (source: Psychology Today).
Living for yourself allows you to make your own decisions and take responsibility for your own life (source: Lifehack).
You are able to learn from your mistakes and grow as a person (source: Psychology Today).
It helps you to develop a more positive and optimistic outlook on life (source: Lifehack).
Living for yourself allows you to be more authentic and true to yourself (source: [Psychology Today](https://www.psychologytoday.com/us/blog/happiness-in
So they are my top tips on living for yourself and being happy. Life is a journey and when you learn to master your own emotions and thoughts in life and understand only you can change it, life does become a better place.
I hope you join my transformation program too as it will help you along the way to finding happiness in your life and in the meantime I wish you all the very best in the future Scott.