"Do what makes you happy – then do more of what makes you happy" is what I learnt from my dad when I was a child and it was probably the best advice that I could ever have been given.
He always said to me that happy people live a happy life and although that sounds like a cliche it is true. Before I jump into some tips below on how to do more of what makes you happy, let me try and expand on why it is so important.
My dad had always been in a band from when he was a teenager and he absolutely loves it, he will be out gigging every Thurs, Frid, Sat and looks forward to everyone that he does.
This gives him the motivation and the positive attitude he needs to live a happier lifestyle. It doesn't matter what else comes up in life as he always has this to look forward too and if things go wrong in life, he just shrugs and waits for a moment of clarity to fix the situation.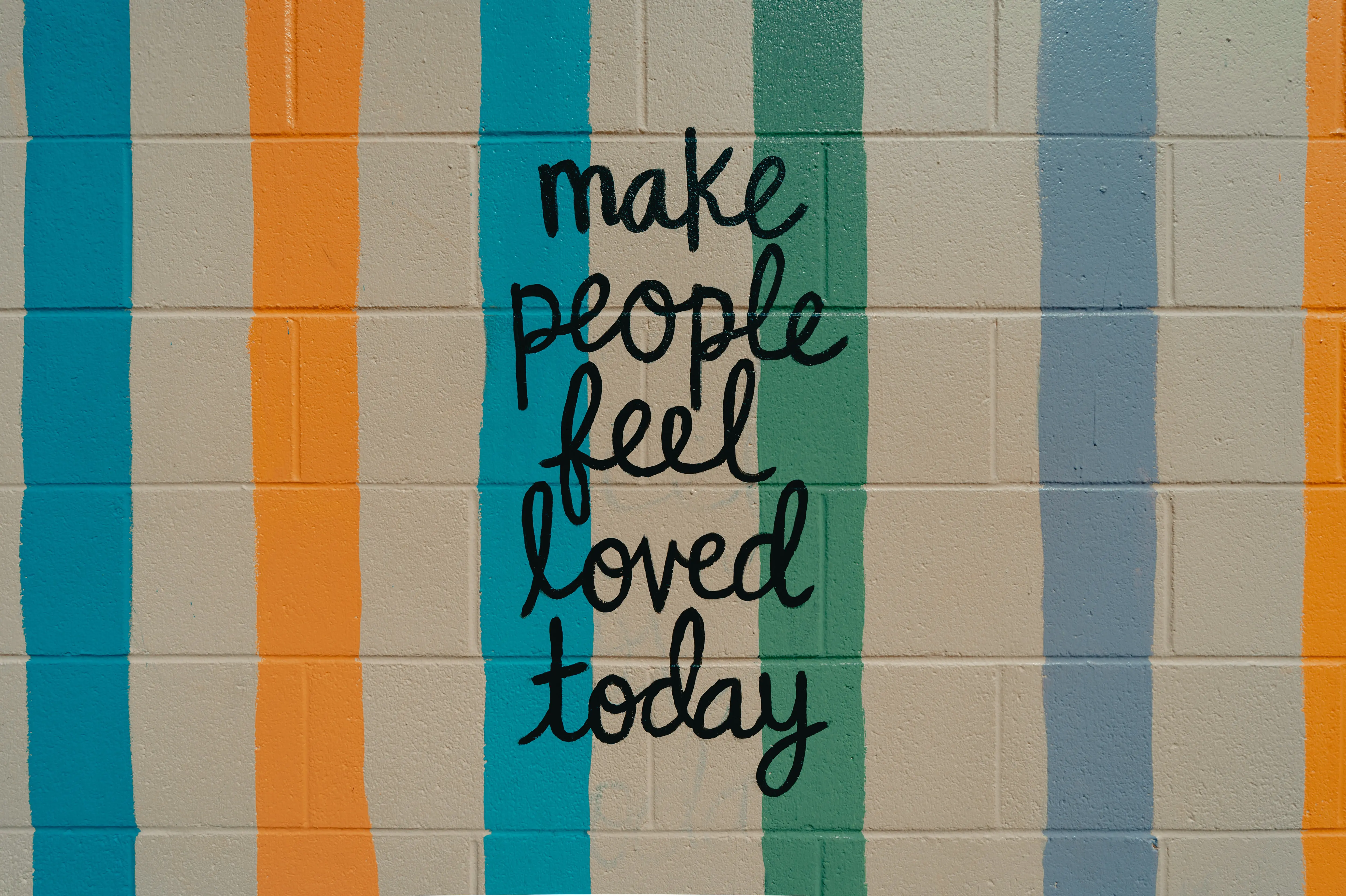 So if something makes you happy in life you should do more of it. Most of us go to work pretty unhappy throughout life as we haven't found that true passion that really inspires us to drive forward in life. Then you might come home and sit of the sofa and pass the time away until it is time to go to bed. But what if you had something in your life that made you so much happier you would want to do more of it right?
I am a pretty happy go lucky chap anyway and to be honest I can be entertained quite easily as I choose to be happy generally. Obviously I do get down days where I just think life is a bag of crap but I really have learned lessons in life that have stood me in good stead.
My Top Tips On How To Be Happy In Life And Why Doing More Of What Makes Happy Will Keep You Smiling All Day Long
Happiness is a choice – I really learnt this from my wife. It doesn't matter what you throw at her, she generally always walks round with a beaming smile on her face. When you ask her why? She comes up with lots of reasons and the biggest being that the alternative is being unhappy and seeing how like attracts like she would rather be with happy people than be sad.
Do what makes you happy not others – Doing things for others is a really unselfish thing to do do but you do have to look after your own happiness first and foremost before trying to make other people happy along the way. To live for yourself is not selfish it is just believing in yourself and that when you are happy everyone around you will be happy too.
What makes us happy – If you are like most of us, then being around other people and having a laugh is what gets most of us going. After all we are meant to be sociable animals and would live much happier lives if we are in a good circle of friends. So make sure you devote your time to the people in your life that put a bigger smile on your face than the others. It is a weird one that because at times we want to help others and spend too much time with people who don't appreciate us than with the people that would.
Choose to be happy – When you jump out of bed in the morning. Get yourself rearing for the day, give yourself a good old smile in the mirror, tell yourself you look great, have goals set for the day so that you feel like you have achieved something just get out there and spread your love everywhere you can.
How to find out what makes you happy – Do more of what you think makes you happy. If you notice that going the pub for a pint, a session at the gym, a walk in the park with your bestie, flying kites, knitting jumpers makes you happy then do more. If you're not sure what makes you happy then try doing lots of different things until you find something that really puts a smile on your face. The important thing is DO IT NOW and don't put if off now when you can be having a much better lifestyle straight away by starting new things in life.
If someone makes you happy – If you have that person in your life like my beautiful wife that makes you happier than you have ever been. Then make sure that you look after them and tell them how special they are and what magic they bring into your life. This way you will keep then on your life for a lot longer and can spend lots of happy times together in the future.
Smiling makes you happy – Smiling really does put you into a good mood. Next time you are out and about instead of looking down at your phone. Raise you head and smile and say to everyone that you pass. I bet you get some strange looks but there will also be some really smiles you will receive along the way. This is a real simple way of adding more happiness into your life.
When you are happy everyone else will seem happy – Have you noticed when you haven't seen a friend for a while and you meet up and you have loads of fun and can't stop smiling and laughing right? Well when you are happy and in a good mood, you will notice everyone around you comes up to your level too. This is really important as if you spend too much time with people that moan all the time you will find that you soon become a moaner too. So always choose to be happy in the first place.
What makes a happy life – To me it means being kind ,caring, spreading love, patient, being rewarded and appreciated, understanding and that I can sleep at night knowing I have given value to other people's lives. To you it could mean something completely different, but we all have a choice to live our best life and enjoy it.
Feel the happiness inside of you – When you are happy and content it is a warm feeling that you get inside because you know that everyday is going to be a great day. The only way you can generally achieve this state is through open communication and spending your time with like minded people. So live a great life.
Frequently Asked Questions About Doing Things That Make You Happy
Why Do What Makes You Happy? A lot of people say that now is the best time to find happiness. Because if you don't you will be leaving a lot of laughter and love out of your life. It is easy for us to lose our happiness, especially after a loss, rejection, breakup but we have total control of that situation. In order to find happiness you have to be content with your life and wake up smiling and be ready for the day ahead. This can only be done by finding things in life that start of with you making yourself happy and then finding things that give you a meaning in life and then getting rewarded and recognized for what you do. Self worth is really important and generally when you value what you do and what you stand for then happiness will follow. So the best time is now to get started and make changes in your life.
Do More Things That Make You Happy? Once you find happiness with one thing then the best thing to do is spend time doing more of what makes you happy. My ex wife loved riding horses, yes it may have been at the detriment of everything else in life. But it provided her the drive and everything she needed to do better in other areas of her life too. So she would sell more goods because she would generally be a happier person all around instead of being stressed and miserable. Finding happiness does not have to be your full time career as long as you spend time doing something that you absolutely love, happiness will follow when you least expect it.
How Do You Answer What Makes You Happy? This is a difficult one to be fair. Mainly because happiness does mean different things to different people. It will depend on how you meet the challenges in your life and how you overcome things. Whether you are looking forward to the day ahead of you and just finding happiness wherever you go. Being miserable is not a nice place to be so we have to proactively change the way we feel and find happiness at times when we still feel gloomy. Knowing that everything in life happens for a reason will give you the foundation to move forward and not live in the past.
What Are 5 Things That Make You Happy? For me it is the following, looking after myself and my mental health, giving love to my family and friends, meeting new people and learning from their experiences, working hard and being proud of what I do. Some people also find that living vicariously through others provides the happiness they need to at the time when they need it most.
How Should You Live Your Life? You should live your life with zest and challenge yourself to do more every single day. To push yourself to the absolute limits of your capabilities. To prove to yourself that you are worthy and that you do deserve a great life. Ignore other people's unkindness and strive to be the best at everything you do. Stop overthinking and self criticism and just get out there and have the best time you can in life.
How Do You Build Self Happiness? You build it by doing the above and being proud of who you are what you can achieve in life. Take it step by step because happiness can be found, it is down to you and your choice on whether you should be happy or not. If you are not happy with your job, relationship etc. Then you have to do everything that you can to make it better or change it. Yes sometimes choices are hard in life but you have to control of it. Unhappiness can spiral out of control and life goes quickly so make the effort to live the life of your dreams and have gratitude in yourself for trying to get there.
Do What Makes You Happy And Be Done With All The Rest? Yes you should think about your own happiness first and foremost all the time. Life is a bit of a mixture of doing things that make other people happy too though. Especially if you family and kids but it shouldn't all be down to you and you should take care of yourself. If you live for yourself in life first and foremost then everything else will just fit into place. That doesn't mean ignoring your responsibilities by the way it just means become a better person by being stronger with your own mental health.
Make Your Self Happy They Will Talk Anyway? Yep when others are in a bad mood, sometimes it just takes time for them to snap out of it. So give them time and they will tell you what is wrong. This is a great learning curve in finding happiness themselves. Because when they come back to you, you can ask them what the problem was and what they did to make themselves feel better. Sometimes we just have to give people a little space rather than crowding them and asking them what is wrong all the time.
Here are 10 tips on doing things that make you happy:
So they are my thoughts on do more of what makes you happy then do more of what makes you happy too. I know how hard it is sometimes in life, when all you want to do is curl up in a ball and give up. But set yourself a goal in life and spend time concentrating on achieving what you want and you will find happiness, friendships and success will follow as a result of it.
I really have been through some shitty times myself but life is about a bunch of building blocks we need to put together in order to maintain a happy state in life. I put together my transformation program as a result of me building my life back up and it will help you if you need a a little motivation in life too. So please do feel free to come and join me at https://changeyourlifeforever.co.uk
In the meantime I wish you all the very best in life and for the future Scott